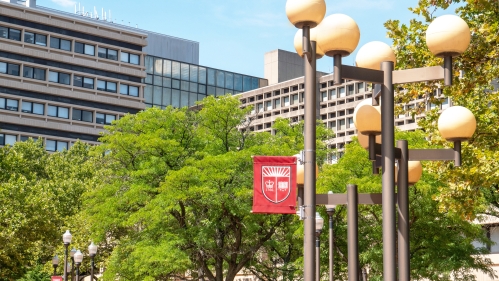 Bold Beginnings
The New Jersey Medical and Health Sciences Education Restructuring Act of 2012 transferred much of the University of Medicine and Dentistry of New Jersey (UMDNJ) to Rutgers University, leading to the formation of Rutgers Biomedical and Health Sciences (RBHS) in 2013. 
The same year, Brian L. Strom became the inaugural chancellor of RBHS, which comprises a broad spectrum of health professions schools, research centers and institutes, and clinical practices, including a statewide behavioral health care network.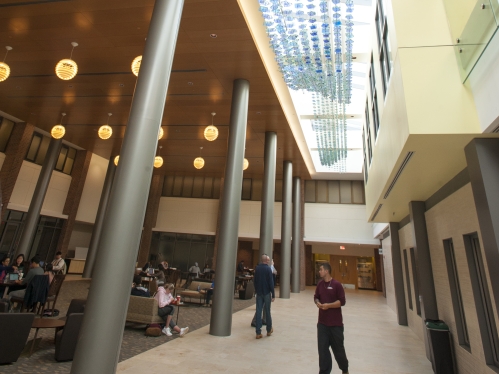 The First Five Years
With RBHS, Rutgers became one of the nation's largest university-based centers for studying and improving human health and health care. In 2014, RBHS developed its inaugural five-year strategic plan, focusing on clinical, educational, research, and community service programs.
Amid the momentous passage of the Patient Protection and Affordable Care Act, RBHS leveraged its unique structure in this new environment, educating health care providers utilizing team approaches to care, and conducting basic science, clinical, health services, population-based, and translational research.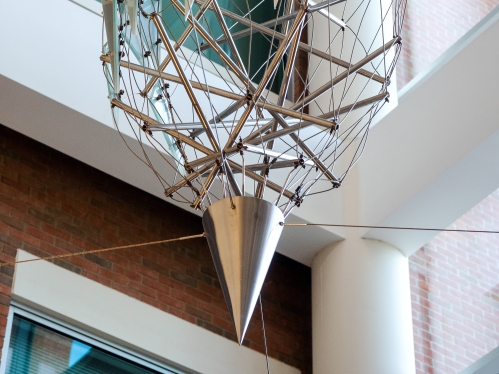 Tremendous Opportunities
With the integration came tremendous opportunities for collaboration and synergy within education and training, research, and health care at RBHS. In 2014, Rutgers College of Nursing (previously part of UMDNJ) and Rutgers School of Nursing in Newark merged to form Rutgers School of Nursing. Graduate biomedical training programs at Rutgers–New Brunswick and UMDNJ were united under the Rutgers School of Graduate Studies.
Rutgers Cancer Institute of New Jersey has expanded to Newark, and numerous new centers and institutes have formed, bringing together great minds from across the university and the world. In 2023, the Rutgers University Board of Governors voted to seek combined accreditation between New Jersey Medical School and Robert Wood Johnson Medical School, to create a stronger medical education program that is well-equipped to meet the challenges of the future.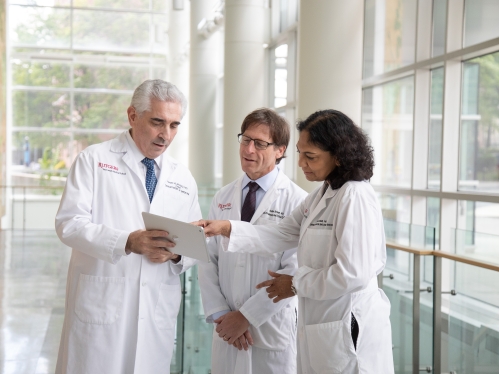 Revolutionizing Patient Care
In 2016, the university's Board of Governors authorized the creation of Rutgers Health, what is now known as patient care at Rutgers Health, as an innovative, statewide academic health care provider organization. This made Rutgers Health one of the first of such organizations in the nation to integrate a full range of health-related specialties—including medicine, dentistry, pharmacy, nursing, and clinical psychology—as well as more traditional fields such as neurology, surgery, cardiology, and oncology. Today, Rutgers Health is a leading academic health center, providing exceptional education and training, driving innovation, and delivering life-changing patient care.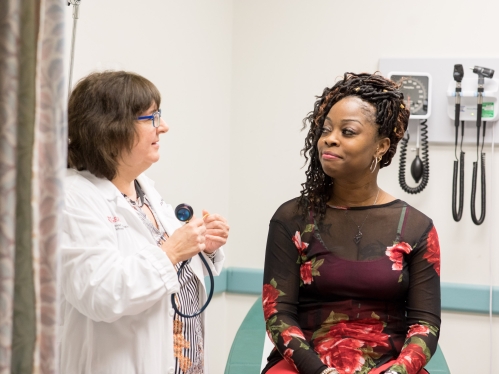 A New State of Health
In 2018, Rutgers and RWJBarnabas Health began a transformative clinical affiliation to create the largest academic health system in New Jersey, comprising a broad network of hospitals and health care facilities that has fundamentally changed how we deliver patient care, provide educational experiences for students, and conduct clinical research.
Together with RWJBarnabas Health, we are creating a new state of health in New Jersey.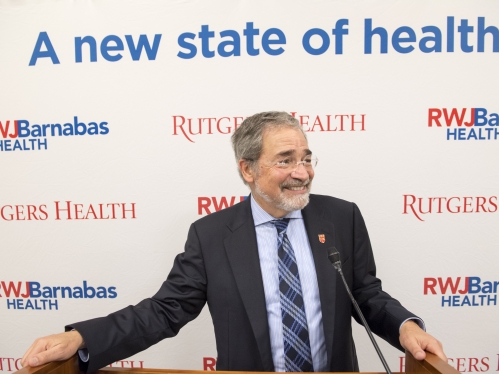 Progress Amid a Pandemic
Rutgers Health made significant global contributions to combat the devastating COVID-19 pandemic. Looking to the future with the bold new direction of the Strategic Plan 2022-2027, One RBHS: The Way Forward, we aim to realize the collective vision of a multidisciplinary, multidimensional, and multifaceted organization in which the whole is far greater than the sum of its parts.