Our Future:
Rutgers School of Medicine
A New Era of
Medical Education at Rutgers
To create a stronger medical education program that is well-equipped to meet the challenges of the future, the Rutgers University Board of Governors voted on July 10, 2023, to seek combined accreditation between New Jersey Medical School (NJMS) and Robert Wood Johnson Medical School (RWJMS). The integration of the medical schools will create co-equal bodies under a single accreditation to be known as Rutgers School of Medicine.
Benefits of Integration
An integrated model of medical education will position Rutgers School of Medicine as one of the largest and leading public medical schools in the country and create an unparalleled hub of biomedical and health sciences education, research, and clinical care.
When complete, the integration envisions a medical school that enjoys a national reputation greater than the sum of its parts, amplifying Rutgers' role as a leader in twenty-first century medical education.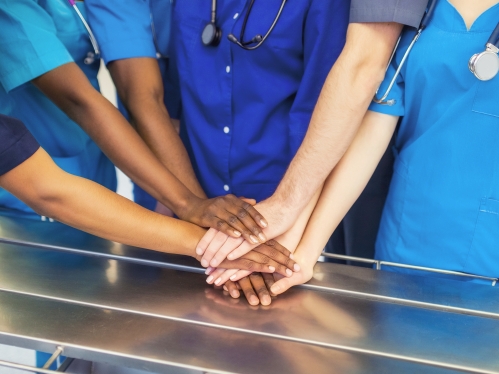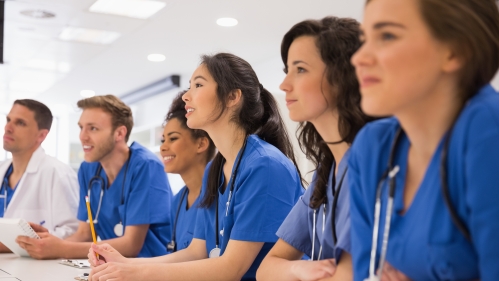 Background
The delivery of health care continues to change and become more complex, and institutions that train the next generation of health care workers must not only be attuned to these changes, but be nimble enough to adapt to changes yet to come and ensure its students are positioned to meet the demands in this decade and beyond.
These dynamics, coupled with other factors, represent the foremost reason why Rutgers Health began to evaluate the educational structure of its medical schools.
Communications and Feedback
Find updates about our process, join town hall meetings, and submit comments and feedback.