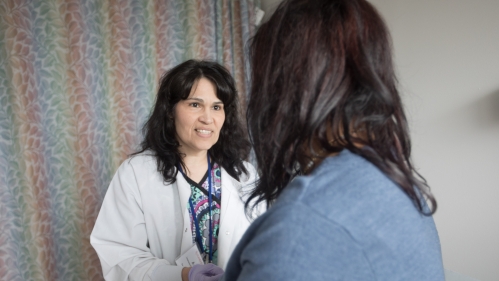 Breakthrough Discoveries
Rutgers Health supports over 450 clinical trials at any given time. These scientific research studies look for better ways to treat or prevent diseases. Clinical research studies are active across every school, including our medical, dental, nursing, and allied health schools. We have hundreds of researchers moving forward in the discovery of drugs, biologics, devices, preventive and therapeutic strategies, behavioral research, and other interventions to improve human life.
Our physicians are recipients of federal, state, and local funding to pursue research in a range of clinical areas, such as cystic fibrosis, lupus, chronic Lyme disease, cardiac disease, scleroderma, and more. Additionally, the Rutgers Cancer Institute of New Jersey (CINJ) is a pioneer in breakthrough methods targeting cancer with radioactive therapy. CINJ, as the only National Cancer Institute-designated Comprehensive Cancer Center in the state, is able to provide access to clinical trials not available at other hospitals, clinics or doctor's offices.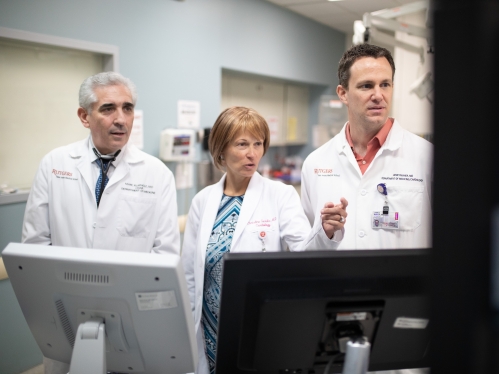 About Clinical Trials
The U.S. National Library of Medicine says that in clinical trials, participants receive specific interventions in accordance with a research plan or protocol created by trial investigators. Interventions may include medical products, such as drugs or devices; procedures; or changes to participants' behavior (i.e. diet). Clinical trials may compare new medical approaches to ones that are already available, to a placebo that has no active ingredients, or to the effects of non-intervention. Some trials compare current interventions to each other.
When a new product or approach is under examination, it is not usually known whether it will be helpful, harmful, or no different from available alternatives (including non-intervention). Investigators will try to determine the safety and efficacy of an intervention by measuring outcomes in participants. A simple example is that investigators may give a drug or treatment to participants who have high blood pressure to see if blood pressure decreases.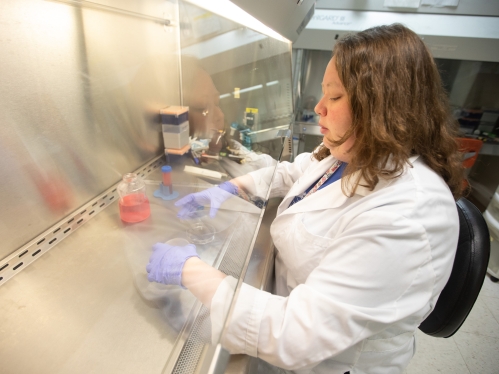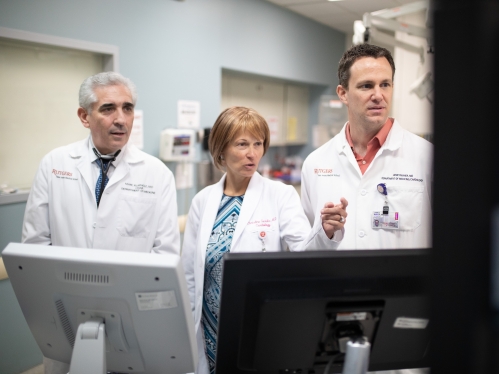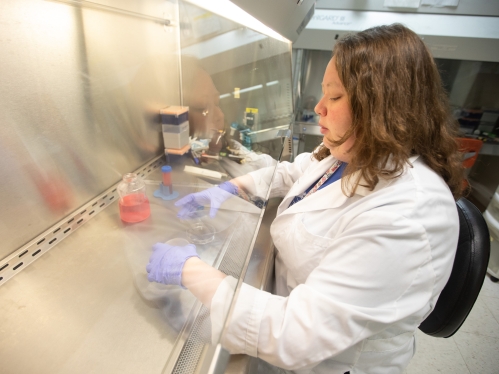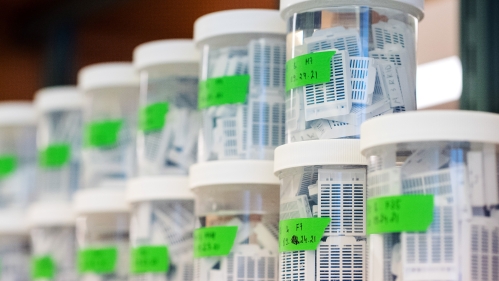 At the Forefront of Research and Care
Rutgers Health experts across myriad fields engage in research that focuses on human health. Because we study, teach, and practice health care, the latest advances in health sciences education and discovery will inform your care. Rutgers Health provides access to multidisciplinary teams of providers whose work is at the forefront of health care knowledge and technology.