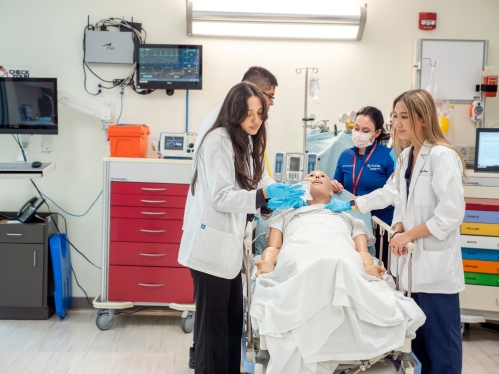 Education & Training
Cultivating a diversified and specialized biomedical and health sciences workforce to meet the challenges of tomorrow.
Unparalleled Health Education
When you're part of Rutgers Health, you're part of one of the most diverse health sciences student bodies in the nation and tap into a full complement of programs at every level to build the career and future you've always dreamed of.
Top-ranked graduate programs in New Jersey
Rutgers Health faculty members
Doctoral degrees awarded each year
Undergraduate Education
Discover a wide range of undergraduate health science programs you won't find anywhere else, from certificates in dental assisting and vascular sonography to degrees in nursing and clinical laboratory science.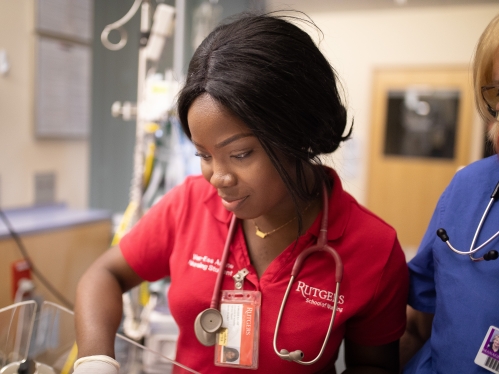 Graduate and Professional Education
Pursue your passion for health science with exceptional interdisciplinary graduate and professional training.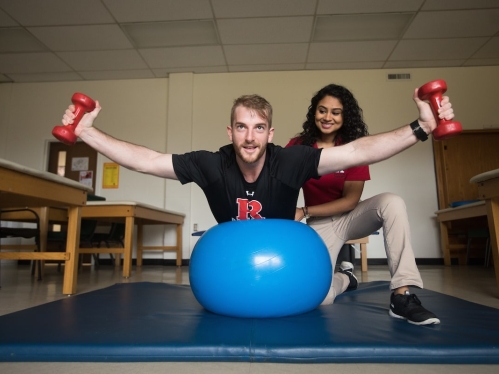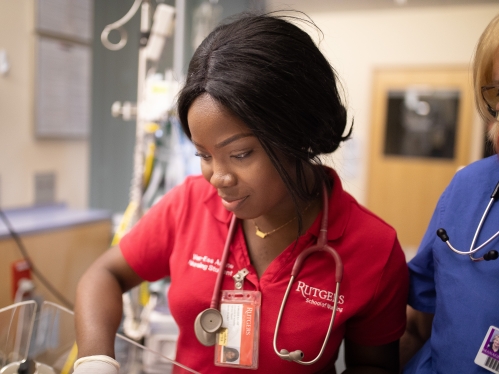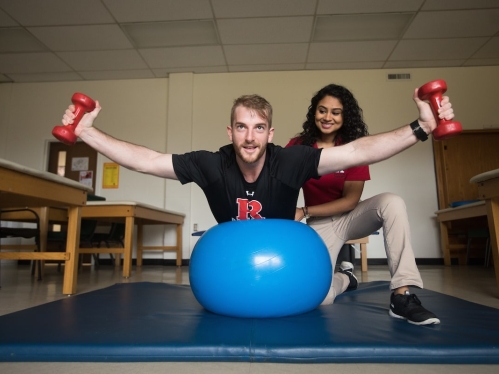 Residencies and Fellowships
Learn hands-on in our own faculty practices, community health centers, clinical practices, and scores of other hospital and clinical affiliates, and help translate the latest scientific discoveries into innovative patient care.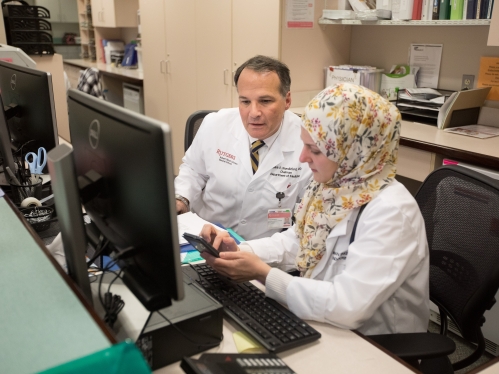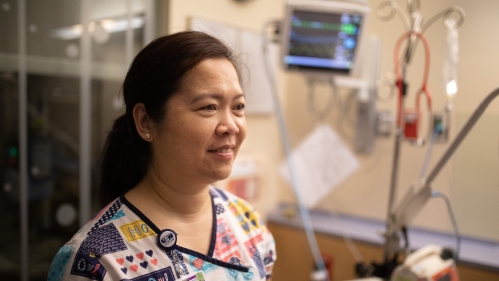 Continuing Education
Stay up-to-date with developments in your field through Rutgers Health's continuing education offerings, from credit-bearing courses to certificates.
Resources for Students
Find student health services, financial aid information, and additional resources for the Rutgers Health community.