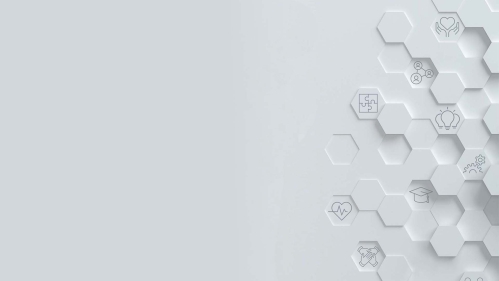 The inaugural RBHS Strategic Plan was released in 2014 and focused on building the nascent RBHS following the integration of the former University of Medicine and Dentistry of New Jersey (UMDNJ) with Rutgers University. You can read more about the history of RBHS and Rutgers Health.

The current RBHS Strategic Plan, One RBHS: The Way Forward, was initiated in 2020 and, after a pause due to the global pandemic, eventually launched in 2022 with an integrative framework including five unifying theme-based and four mission-based goals.

The IMAT is responsible for the development of measurable milestones and timelines, identification of responsible parties and deliverables, and elucidation of resources needed to implement the objectives and specific initiatives outlined for each of the nine strategic goals.

IMAT will coordinate the iterative process of tracking progress, assessing outcomes based on new and existing metrics, and making refinements as needed over the life of the five-year strategic plan. Updates on the progress will be added to this website on a periodic basis.

The overall framework for the University Diversity Strategic Plan has five priorities:

Recruit, retain, and develop a diverse community
Promote inclusive scholarship and teaching
Define sustainable and substantive community engagement
Build the capacity of leaders to create inclusive climates
Develop an institutional infrastructure to drive change

These five priorities represent shared objectives that are woven into RBHS Strategic Plan and reflect the RBHS commitment to diversity, equity, and inclusion (DEI).

 

RBHS is deeply committed to diversity, equity, and inclusion (DEI) and is actively engaged in a process of institutional transformation to create a culture of belonging for all. One RBHS: The Way Forward reflects the RBHS commitment to make DEI a priority, integrated into all aspects of the strategic plan.

"One RBHS" represents an opportunity to create and adopt a singular, unique, and shared identity that reflects the best of RBHS' units, people, and resources to be one of the best academic health centers in the country where the whole is greater than the sum of the parts.

We encourage you to strive for areas of improvement and refinement in your individual roles, departments, units, and schools, while keeping in mind that you are part of a larger campus—and university—community.  "One RBHS" is centered around the work we do in actively shaping and envisioning the RBHS we want to be a part of, not only as a component of Rutgers University but as a whole unto itself.
Share Your Thoughts
Don't see your question here? Use our Strategic Plan input form to share your feedback, questions, and ideas.